Somehow, it is that time of year again. It is time to show you all the great deals on headphones going on for everyone's favorite day, Black Friday. In years past, we have listed out all the insane discounts going on from many different brands, and this year we've got even more deals to show you. As always, this list will be updated over the course of this month as Black Friday gets closer. For now, here are the best headphone deals you should be looking out for this holiday season.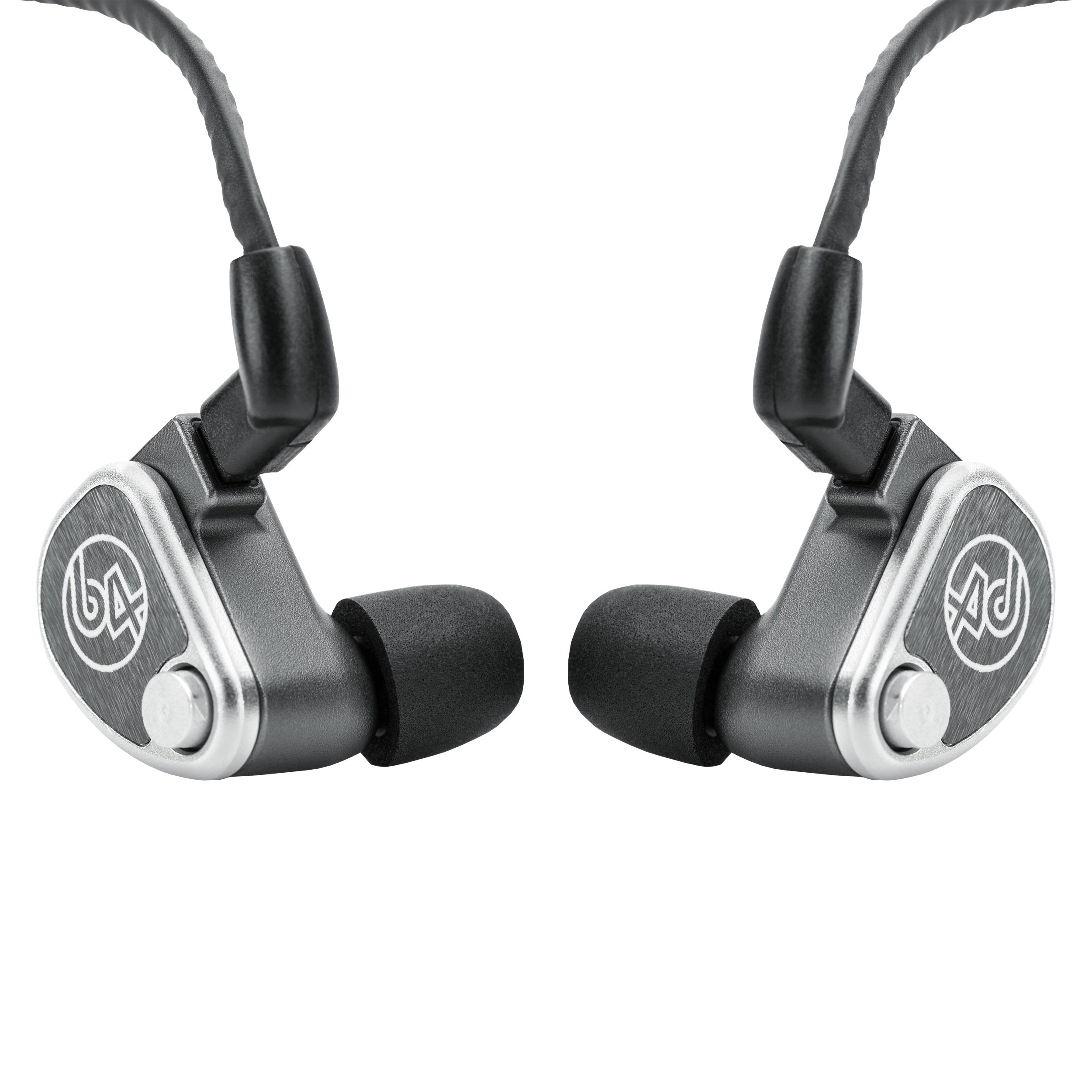 64 Audio
64 Audio is one of the leaders in high-end reference and audiophile IEMs. Whether you're looking for a critical listening earphone, like the U18t or something with more musicality, such as the Tia Fourte, you can't go wrong. For the holidays, 64 Audio is offering 20% discounts on most universal IEMs, and 15% price drops on custom models.
U12t Universal In-Ear Monitor:  $1,999.00  $1,599.20   
U18s Universal In-Ear Monitor: $2,999.00 $2,399.20 
Duo Dual Driver Open-Back Universal In-Ear Monitor: $1,199.00  $959.20 
tia Fourté Universal In-Ear Monitor: $3,599.00 $2,879.20 
tia Trió Universal In-Ear Monitor: $2,299.00 $1,839.20 
U18t Universal In-Ear Monitor: $2,999.00 $2,399.20 
Nio Universal In-Ear Monitor: $1,699.00 $1,359.20
A6t Custom In-Ear Monitor: $1,299.00  $1,104.15 
A18s Custom In-Ear Monitor: $2,999.00  $2,549.15 

Empire Ears
Empire Ears IEMs are famous for their dynamic and fun sound signatures. They tend to have a little more personality than the more neutral style of brands such as 64 Audio. On Black Friday they are slashing prices by 20%.
Empire Ears Legend X:    $3,099.00  $2,479.20
Empire Ears Legend EVO:   $3,099.00  $2,479.20
Empire Ears Hero SE:   $1,349.00  $1,079.20
Empire Ears Valkyrie MKII 2021:  $1,599.00  $1,279.20
Empire Ears ESR MKII 2021:   $1,099.00  $879.20
Empire Ears Wraith:   $2,639.20  $3,299.00
Noble Audio
Noble Audio is discounting most of their IEM models by 20%. So, be sure to check back with us once we have more details on their special deals.
Final Audio
The Japanese headphone and IEM brand, Final Audio, is dropping prices on a selection of their best-selling IEMs. Here's what to look for:
Final Audio E4000 In-Ear Headphone: 20% off
Final Audio E5000 In-Ear Headphones: 20% off
Final Audio UX 3000 In-Ear Headphones: 20% off
\
Strauss & Wagner
Strauss & Wagner is small company that has nevertheless turned the heads of many audiophiles for producing solid sound quality at a low price. Strauss & Wagner are offering up to 35% off their entire selection of headphones and IEMs.
You can pick up your Strauss & Wagner headphones at Audio 46.

Meze Audio 
You'll never hear a bad pair of headphones from Meze Audio. For Black Friday this year, Meze is keeping any possible sales under wraps. Stay tuned, and we'll update you with any new deals as soon as they come our way.

Beyerdynamic
For Black Friday, Beyerdynamic is discounting a ton of headphones from their current library. You will see deals going around from their budget-friendly DT 240 all the way to the T1 and T5 3rd Gen headphones. If you're looking for a great pair of reference studio headphones, take a look at what Beyerdynamic is offering here.

Sennheiser
The renowned audio brand Sennheiser is offering Black Friday discounts on most of their current HD line of headphones. This includes the high-end HD 800s and HD 820. For those who are in the market for over-ear headphones that will sound great and last you a significant amount of time, these deals will be worth your while.
HiFiMAN
One of the most popular brands for planar headphones is discounting a few of their wired and wireless selections for Black Friday this year. There are some great entry-level planar headphones here to consider if you're in the market for one.

Focal 
Focal needs no introduction. Although the company is being hush-hush about any price drops, we're hoping they will offer some significant deals on one or two models in their headphone line-up. So check back with us for any updates.

Sivga
Sivga was a small, unknown brand, but it was quickly discovered by audiophiles because of their great sound for the price point. The company is offering deals on a selection of its well-known models.
Sivga Robin SV021: $149.00  $134.10 
Sivga SV023: $449.00 $379.95 
Sivga PII: $399.00  $339.15 
Sivga Phoenix: $255.00 $199.95 
Sivga Oriole: $199.00 $189.05 

EPOS
It's not only audiophiles and studio headphones that are having great deals. Gaming headphones are well represented here thanks to EPOS. Their headsets can be used for immersive and customizable sound, and have been used for ESPORTS.
Sony
One of the best-selling wireless headphones on the market, the XM5 is a winner with respect to ANC and functionality. The company is discounting the XM5 by $50 on Black Friday.
Sony wh-1000xm5  $399 $348
Keep checking back to MajorHiFi for more Black Friday and Cyber Monday deals.
Compare the ranking of various headphones, earbuds and in-ear monitors using our tools.
Discuss this, and much more, over on our forum.
---
MAJORHIFI may receive commissions from retail offers.